February 7, 2022 By Kat Tretina
FAFSA for Graduate School: Tips for Getting Financial Aid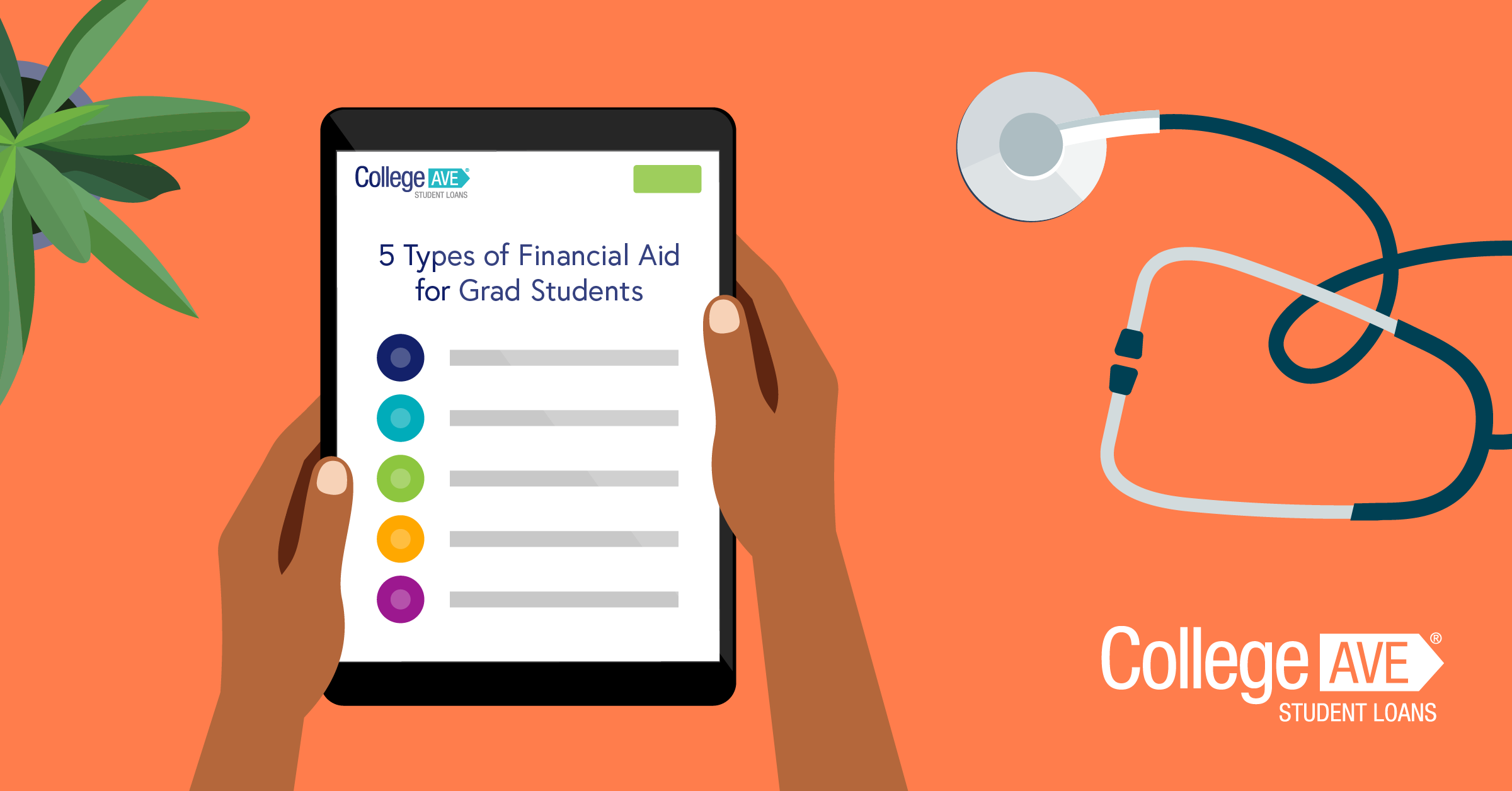 Earn another degree, advance your career, and make more money. Sounds great, right? According to the National Center for Education Statistics (NCES), individuals with a master's degree or higher earned a median salary of $70,000, while those with a bachelor's degree earned just $55,700 a 26% difference.
Unfortunately, there's a catch: graduate school can be expensive. However, you may be eligible for financial aid opportunities that offset the cost. To apply for those opportunities, you have to fill out the Free Application for Federal Student Aid (FAFSA). But the FAFSA for graduate school works a bit differently than the application you submitted for your undergraduate degree. Here's what you need to know to maximize your financial aid options for graduate school.
Can You Complete the FAFSA for Graduate School?
With the higher earning potential that comes with a master's degree, more people are considering going to graduate school. The Council of Graduate Schools found that the number of people applying to graduate schools increased by 7.3% in 2020.
While graduate school can be a worthwhile investment, you should be prepared for some sticker shock: graduate school can be pricey. On average, graduate school tuition and required fees costs $19,314 per year. That number doesn't include room and board or other expenses like transportation, so your total cost of attendance could be significantly higher.
How do you cover the cost? A common misconception is that graduate students aren't eligible for financial aid, but that's not the case. In fact, the NCES reported that 58% of graduate students received some form of financial aid. To qualify for that aid, you need to complete the FAFSA.
5 Types of Financial Aid Available for Graduate School
As a graduate student, you may be eligible for financial aid in the form of grants, scholarships, fellowships, work-study programs and student loans. Here are some ways to pay for graduate school:
1. Grants
In graduate school, you may qualify for grants that are awarded based on your financial need. They're a form of gift aid and typically don't have to be repaid. Grants are more common than you think; according to the NCES, approximately 26% of grad school students received grants, with an average award of $10,400 per student.
Grants can come from the federal government, state agencies, non-profit organizations and schools, and they use the information from the FAFSA to determine your eligibility. For graduate school, federal grant options include the Pell Grant or Teacher Education Assistance for College and Higher Education (TEACH) Grant for those pursuing a degree in education.
2. Scholarships
Scholarships for graduate school are a form of gift aid. Scholarships are usually granted based on merit rather than financial need, but some organizations will take your financial circumstances as represented on the FAFSA into consideration when evaluating your application.
3. Fellowships
Fellowships are similar to scholarships in that they're based on merit rather than financial need. They're usually short-term awards that provide you with a stipend to pursue your field of study or complete additional research. In general, fellowships are awarded on your potential, while scholarships are awarded based on past achievements.
4. Work-Study Programs
Completing the FAFSA for graduate school may allow you to qualify for a work-study program. If your school participates in the federal work-study program, you'll get a part-time job in your field of study and use your income from that role to offset some of your expenses. The number of hours you can work is calculated based on your course load and financial need.
5. Student Loans
When it comes to student loans, 44% of graduate school students take on education debt. When you fill out the FAFSA for grad school, you may be eligible for federal student loans or you may need to apply for private student loans. Graduate school students can qualify for the following types of loans:
Federal Direct Unsubsidized: Graduate students can borrow up to $20,500 per year in Direct Unsubsidized Loans. An aggregate limit of $138,500 applies, which includes any loans from your undergraduate degree.
Federal Grad PLUS: Unlike Unsubsidized Loans, Grad PLUS Loans don't have a borrowing limit; you can borrow up to the total cost of attendance. The interest rate and origination fee are higher than Federal Direct Unsubsidized loans.
Private graduate student loans: If you need more money to pay for school, private graduate student loans can cover the difference. With private student loans, you can usually borrow up to the total cost of attendance. If you have good credit or a co-signer, you may qualify for a loan with lower rates or a longer loan term than Federal Grad PLUS loans offer.
How to Fill Out the FAFSA for Graduate School
If you're preparing to fill out the FAFSA, you should know that the application for graduate school is very similar to the application for your undergraduate program. The major difference is your dependency status; while most undergraduate students are dependent for the purposes of financial aid, graduate students are considered independent. That means you don't need to submit your parents' financial information. Instead, you just need to provide the following details about yourself:
Your Federal Student Aid (FSA) ID
Your Social Security number
Tax return information
Account balances for your bank and investment accounts.
You can complete the FAFSA online in less than an hour.
TIP: The FAFSA can be submitted as early as October 1 of the year before your program begins. Some federal aid comes on a first-come, first-served basis, so be sure to submit the FAFSA early!
Frequently Asked Questions About the FAFSA and Grad School
1. Can the FAFSA pay for all of graduate school?
When you fill out the FAFSA, the college or university will use the information you provided to determine your financial aid package. How much aid you receive is dependent on your income, assets and family size.
It's possible to get enough financial aid to cover the total cost of attendance, but you likely will need to pay for some of the cost.
2. Do grad students qualify for more financial aid?
In general, graduate students don't receive as much in grants and scholarships as undergraduate students. Grad students can apply for Federal Unsubsidized Direct Loans (up to $20,500) annually until they reach the lifetime aggregate limit. In addition, they can borrow up to the cost of attendance, minus any other financial aid they have, through the Federal Grad PLUS program or private student loans.
3. What kind of financial aid is available for graduate school?
As a graduate student, there are multiple forms of financial aid available, including:
Grants
Scholarships
Fellowships
Work-study Programs
Federal Student Loans
If your financial aid award isn't enough to pay for school, grad students might explore private student loans as an option to cover the remaining costs.
Paying for Graduate School
Filling out the FAFSA for graduate school is a critical first step in finding out what financial aid opportunities are available to you. Depending on your situation, you may be eligible for gift aid, work-study programs or federal student loans.
If you do need to borrow money to pay for graduate school, check out College Ave's graduate loans. You can choose between fixed and variable interest rates and have up to 15 years to repay your loan. Use our student loan calculator to see what your monthly payments might look like and you can check what rates you qualify for without affecting your credit score.
Sign Up for the Latest College Ave News
By providing your email address, you agree to our Privacy Policy, and you give College Ave Student Loans permission to contact you. College Ave respects your inbox and will only send periodic emails.