Graduate Student Loans
A College Ave graduate loan can help you cover the costs of a postgraduate, masters, doctoral, or professional degree. We provide flexible repayment options and never charge origination fees.
Variable Rates
1.99% - 10.97% APR
Fixed Rates
4.49% - 11.98% APR
6 Financial Considerations of Getting a Graduate Degree
The decision to go to grad school is often heavily influenced by finances. Here are some of the top financial considerations of getting a graduate degree. You'll want to consider what goals you're looking to pursue with a graduate degree.
Read More
Explore Our Other Graduate Student Loans
Rates & Repayment
Make Your Payments Work for You
The way you repay your loan will drive how much you'll save long-term. If you start making payments sooner, or pay more each month, you can lower the overall cost of the loan. But if your monthly budget requires an option that's more flexible, we can help you with that too.
We set out to be different from other private lenders who set the loan terms for you. So, put us to the test.
Repayment Options
Full Principal & Interest Payment
Start repaying your principal and interest right away to save the most.
Keypoints
Highest in-school payment
Lowest overall cost
Interest Only Payment
Pay the interest charges each month as you go during school.
Keypoints
Moderate in-school payment
Flat Payment
Make $25 payments each month2 during school to reduce your accrued interest.
Deferred Payment
No in-school payments required, but you'll pay more in interest over the life of your loan.
Keypoints
No in-school payment
Highest overall cost
Advanced Loans For Advanced Degrees
We created private graduate loans that are teaching the competition a thing or two. We start with great rates, then add a variety of repayment options, all to put you in control of how much interest you have to pay. When we take away the suspense and uncertainty around your loan, you can feel that much better.
How We Compare With Other Lenders
Lenders

Number of Repayment Options
4
4
3
Choice of loan terms (years you take to repay)
Yes
No
No
Apply in 3 Minutes
Yes
No
No
Fees to Apply
None
None
None
Choice of Fixed or Variable Interest Rates
Yes
Yes
Yes
Comparisons based on information obtained on lenders' websites as of March 25, 2021.

4
Yes
Yes
None
Yes
4
No
No
None
Yes
3
No
No
None
Yes
Comparisons based on information obtained on lenders' websites as of March 25, 2021.
M
Meghan
star icon star icon star icon star icon star icon
Easiest Process
I'm using College Ave to help me get my Master's and after using many other loan services for undergrad, I can honestly say this has been the easiest and best one to use so far!
KM
Kim M.
star icon star icon star icon star icon star icon
Outstanding!
It is very easy to apply, once you get approved they will send confirmation to the school and you can start your class. They have the best customer service.
ES
Emma S.
star icon star icon star icon star icon star icon
Very Helpful and Good
When I was in need of money to pay for graduate school, College Ave came through with affordable options. Very good.
SEE ALL REVIEWS
Cosigning Made Easy
Because some grad students don't have the credit or income history required by lenders, a parent or other adult with good credit will need to cosign the private student loan. This way, both the student and cosigner share equal responsibility for the loan.
Overwhelmed? Don't Be!
Just Follow These Easy Steps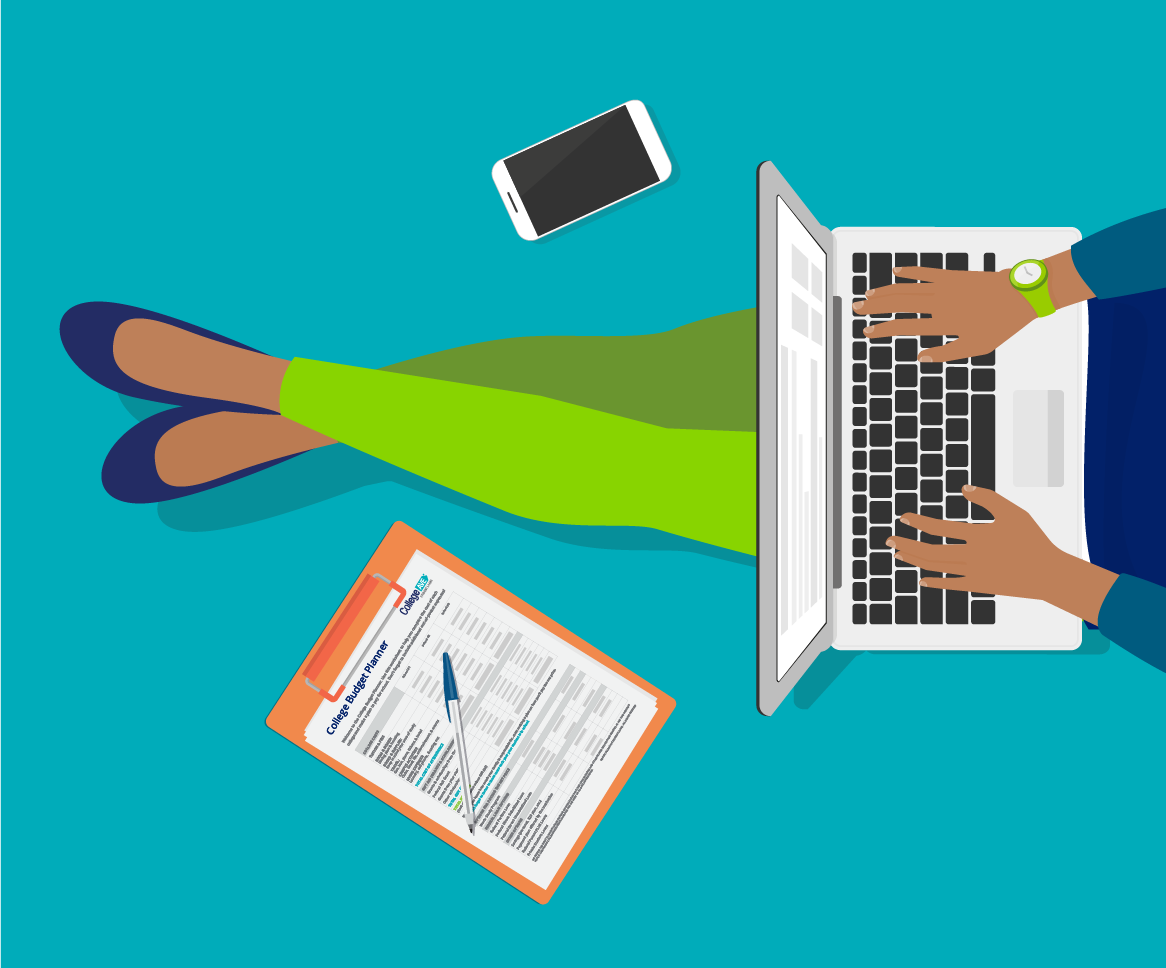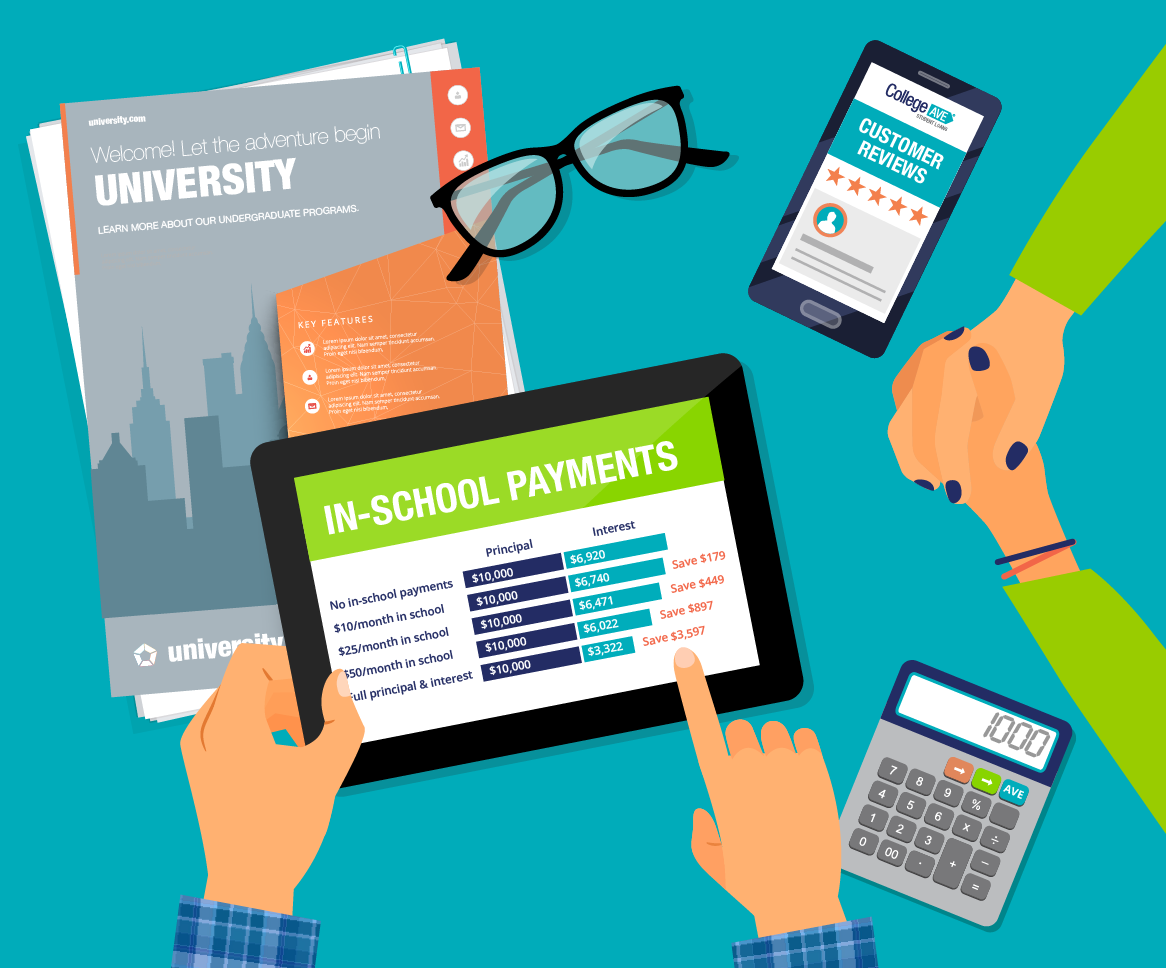 90 Days before school starts
Think about how much money you'll need to borrow and who might cosign the loan with you.
60 Days before school starts
Start shopping around for the best loan by getting quotes, rates and terms from several lenders and know for sure who your cosigner will be.
30 Days before school starts
Apply for your student loan. Once approved we'll work with your school directly to certify the loan.
10 Days before school starts
Make sure you've received confirmation that the money is scheduled to be sent to your school.
30 days after the money is sent to your school
Be on the lookout for your first loan statement. If you're making payments right away, consider signing up for autopay.
8 Things You Need to Know About College Award Letters
Read More
Are international students or cosigners eligible for your loans?
International students with a valid US social security number are eligible to apply for a student loan with College Ave Student Loans.
In order to be approved for a College Ave student loan, an international student will be required to apply with a qualified cosigner.
How much of my education costs will this loan cover?
Credit-worthy applicants can borrow up to 100% of the school-certified cost of attendance4, which typically includes things like tuition and fees, books and supplies, room and board, transportation and personal expenses. The minimum amount you can borrow is $1,000.4