March 25, 2020 By College Ave Student Loans
What Does the Federal Student Loan Interest Waiver Mean?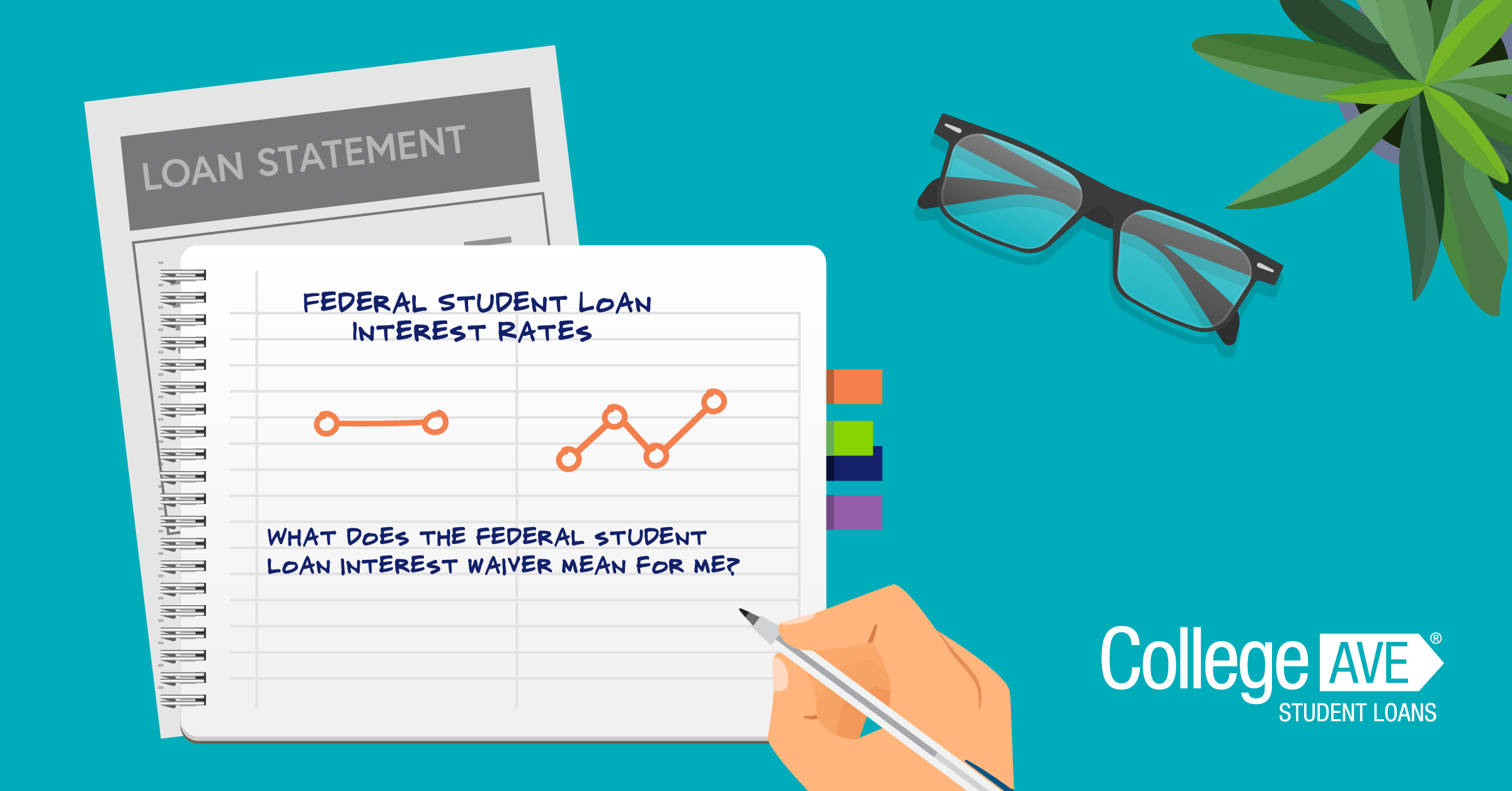 In response to COVID-19, President Trump recently announced that the government is temporarily waiving future interest charges on certain federal student loans.
Details are still emerging, but here's what this seems to mean so far and what you can expect:
Which loans are impacted?
The announcement only impacts federal student loans held by the federal government. It's not entirely clear yet, but that could be an important distinction, because it may mean federally guaranteed FFEL loans issued prior to July 1, 2010, are not included.
The government is not covering interest charges for private student loans like those provided by College Ave or other private lenders.
Does this change my monthly payment on federal student loans that are covered by the waiver?
Based on what has been announced so far, your monthly payments won't automatically change if your account is up to date on payments, even on federal loans where interest charges are waived. If you're current on your loans, your payments will reduce your principal balance faster – which will save you money in the long run – but it won't change what you pay each month in the short term. You should continue to review all your monthly student loan statements for any changes.
What do I do if I can't make my payments?
If you can't make your monthly payments. Don't ignore the problem. Contact your federal and private loan servicer(s) to discuss your options. You may be eligible for deferment or forbearance to temporarily put your payments on hold.
If you have a College Ave student loan and need assistance, click here for more information.
Sign Up for the Latest College Ave News
By providing your email address, you agree to our Privacy Policy, and you give College Ave Student Loans permission to contact you. College Ave respects your inbox and will only send periodic emails.